How to set up a Brooder/Incubater
Step 1: Start with a 10 gal aquarium.
Step 2: Add a towel to the bottom of the tank.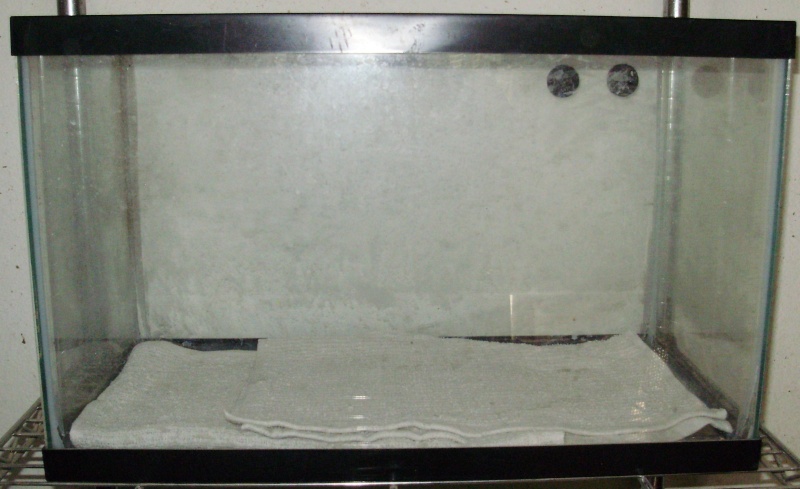 Step 3: Add a under tank reptile heater.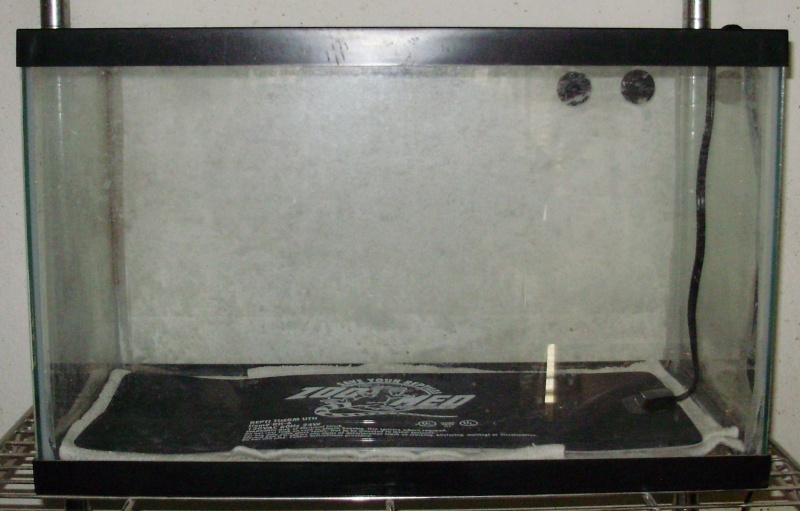 Step 4: Add a towel over the under tank heater.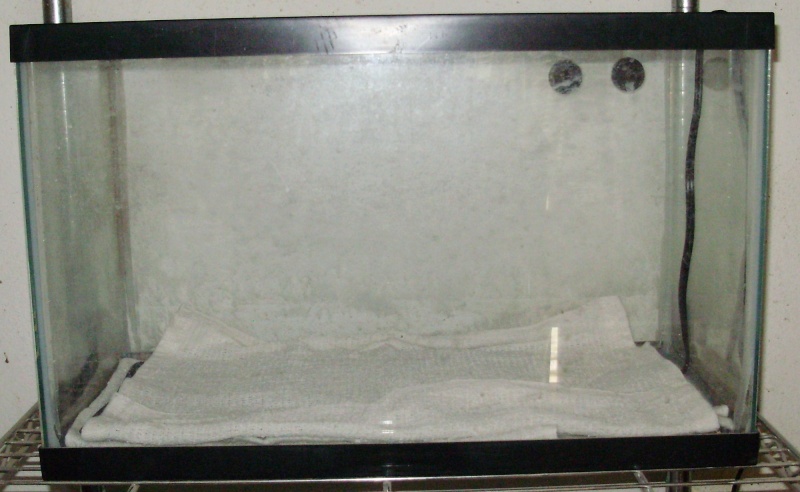 Step 5: Place a critter keeper with the chicks or eggs inside of the tank, on top of the towel.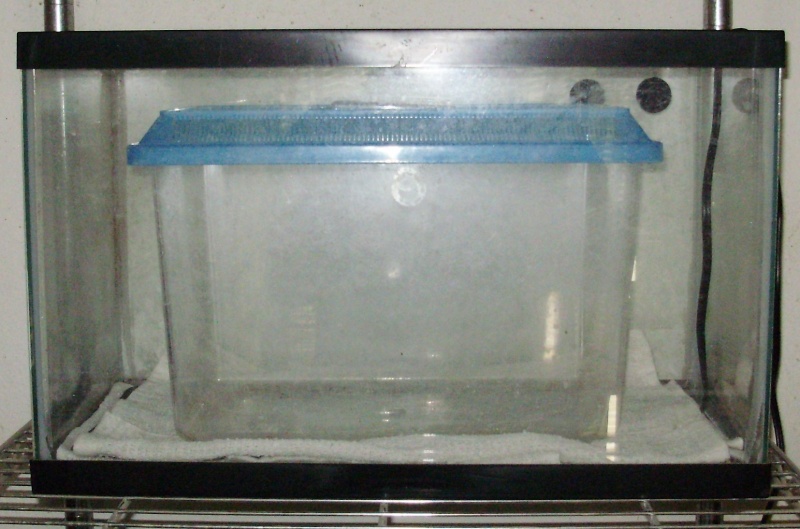 Step 6: Place a thermometer and humidity gage to the tank, make sure the thermometer is at the same level as the chicks.
Step 7: Place lid on tank. Moniter the tempature's and humidity within the tank. If incubating eggs, turn the eggs every 3 hours and keep at about 100F degrees . If needed add a brooder light with a red or black bulb. Keep a towel over half the tank so the chicks aren't under it completely.
Humidity should be around 50-75%.
Keep the brooder temp between 90 and 95 degree's fahrenheit while chicks are in the brooder. Then when they are moved to a weaning cage they stay under a brooder lamp until weaned.
If you notice the chicks panting lower the tempature of the brooder.